/my_files/gadget_images/38320_534ee78b1fdbf390604535.jpg
/my_files/gadget_images/38320_534ee7a584f98853102270.jpg
/my_files/gadget_images/38320_55b100ae1e36d412201956.jpg
/my_files/gadget_images/38320_55b10131da33c269893907.jpg
/my_files/gadget_images/38320_55b100e877b76684954668.jpg
Loading...
MESQUITE HAS BEEN OUR HOME FOR 10 YEARS! LET US HELP MAKE IT YOURS!!
We introduce people to houses until they find the one they love!
We are Mesquite's #1 husband and wife real estate resale team!

We have a proven track record of success in the Mesquite, NV real estate market. Real Trend's recently names us to their 2018 Best in America Real Estate Professional's list. Less than 1/4 of 1% of real estate agents make this list!! We are proud to say that all of our sales have been in Nevada!

Working with someone who lives in Mesquite and knows our unique community is an important aspect when choosing a REALTOR®.
Our main goal is to match our clients with homes that they love!
Would you like more information about Sun City Mesquite resale properties (click), Sun City Mesquite new build homes (click), 55+ active communities in Mesquite, golf course properties (click), homes in the Mesquite Vistas community (click), including Mesquite, NV condos (click) and townhomes (click), new homes (click) including The Reserve and mor
e?

Then call or email one of us.

We have teamed up to give you options.

We know people have different preferences when it come to working with real estate agents so we have given you our individual contact information.
Why should you work with a team? We want to make sure you have the best real estate experience possible. One of us will always be available for your questions. There will always be someone available to help you find a fabulous properties in Mesquite, Nevada. When you find the perfect home, and we have worked with you to negotiate the best price and terms, we will be there to help you take care of everything else. One of us will be there from the opening of escrow, through home inspections, to escorting you to the utility company to make sure you have all the correct paper work in place.

We have found that our clients like to search Mesquite by neighborhoods. Check out our Mesquite Map MLS Search option.

We are enthusiastic about what we do and where we live. Feel free to explore our website--contact one of us when you are ready to begin the process.
Click here to see the Sun City Mesquite DECEMBER 2018 Newsletter
Want to see what is available at the City of Mesquite Recreation Center?
Check it out here.

CLICK HERE TO ANSWER THE QUESTION: WHAT IS A SID?

BREAKING NEWS: Mesquite NV listed as #1 Best Small City Perfect for Retirement

Click on the CRS, ABR, and NHA logos to see the added value we bring to your buying/selling process.



Our Fabulous Mesquite, NV Listings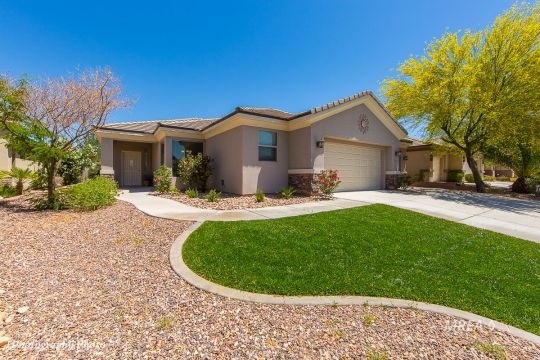 534 Long Iron Ln
Mesquite, NV 89027
$334,500
-
2 bd
,
2 ba
,
1,625 sf
,
0.19 ac
Beautiful Golf Course Home in a Gated 55+ Community - This home, located in Mesa Hills, a gated, premier 55+ community, is beautiful. You will love the backyard which opens up to the Falcon Rid...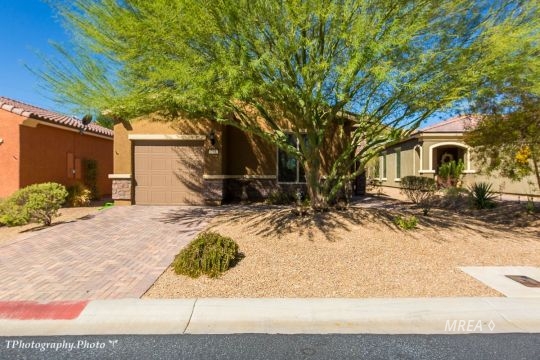 793 Bobcat Run
Mesquite, NV 89034
$265,000
-
2 bd
,
2 ba
,
1,292 sf
,
0.11 ac
Gorgeous Unique, Sun City Villa, SID PAID - Looking for a home that is not cookie cutter? This is it! This is the largest of three Sun City villas built in 2012. It is gorgeous. You will love t...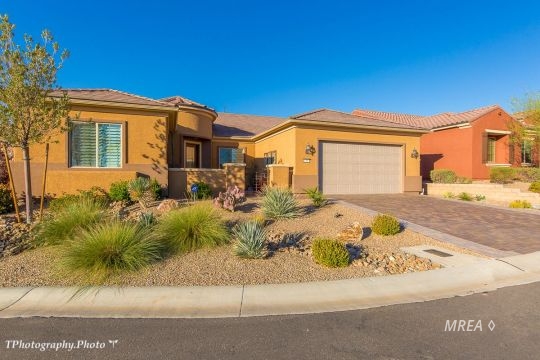 1387 Golden Needle Tr
Mesquite, NV 89034
$509,000
-
3 bd
,
2 ba
,
2,447 sf
,
0.16 ac
Find Serenity in the Spectacular Sun City Home - This home is exquisite & located close to the Sun City activity center & Conestoga clubhouse. Attention to detail is evidenced in every ...
Mesquite Nevada Promo Video